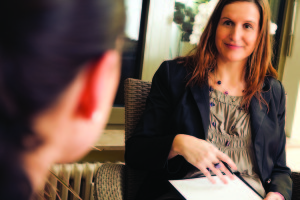 Mission
We are a collective of licensed counselors, social workers, and psychologists with varied areas of expertise that are committed to providing high-quality, private counseling services to ensure that each individual is receiving the best care possible.
Vision
Build healthy communities, lives, and futures through the use of accessible, diverse and high-quality mental healthcare.
A Unique Model for Giving Back
Each year, The Therapist Group trains and supervises more than 20 graduate level therapists from six universities throughout Colorado. These student therapists treat individuals in a variety of settings including schools, supportive housing, and integrated care settings.  They provide services to a diverse group of people regardless of their ability to pay. More information about our educational and service model can be found at http://www.mariadroste.org/
Anti-Discrimination Policy
The Therapist Group (TTG) is an equal opportunity agency. It is the policy of TTG not to discriminate in the provision of services, board membership, or employment, on the grounds of race, creed, religion, color, national origin, age, sex, sexual orientation, gender expression, marital status, disability or military status; and to take appropriate affirmative action in connection therewith.
Work With Us
Interested in working with us? Come join our vibrant group of Private Practitioners! Click here for more info.