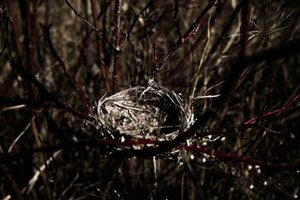 Autumn. Kids are back in school and family routines have gotten back to normal after summer break. However, for many parents with children who've gone away to college or have left home to pursue other opportunities, that may mean finding a whole new routine.
When children leave home to start the adult phase of their lives, parents typically experience a range of emotions from excitement for their child's opportunities to concern for their well-being to sadness and a sense of loss. When it involves an only child or the last child to leave home, those feelings can be especially profound.
"It can be quite a shock when your last or only child leaves. You've had this routine and all of a sudden, it's just you and your partner," said Joel Silverman, MA LPC, therapist at Maria Droste Counseling Center. "It's an actual developmental stage adults go through that can include loneliness, identity crisis, depression and marital issues."
When you've spent so many years being a parent, who are you once your offspring are off on their own? How do you fill the time that used to be spent taking care of them every day? How do you relate to your partner as something more than just the other parent?
"People don't look at why they are feeling lost," Joel said. "It can be a shock even when you see it coming, so it is important to plan for it."
While you may have imagined what your life would look like once your children leave the nest, the reality may not be what you thought, and you and your spouse may not be in the same place. Does your new freedom feel like party time? Are you consumed with fears about your child living far away? Is your life over because your kids aren't there?
Joel suggests three areas to address: your relationship with your child, your relationship with yourself and your relationship with your spouse/partner.
Start by managing your anxiety.
Let go of your desire to pry. Allow your child to determine the appropriate amount of contact. In other words, resist the temptation to call or text multiple times a day or even every day. When your child does call with a problem, help build their trust in themselves by encouraging them to solve it on their own. Often children call home just to vent, and don't actually want their parents to fix anything. You both need time and space to navigate and adjust to these new roles.
Take care of yourself.
Think about the ways you've put off taking care of your physical, mental and emotional well being. Find something you are passionate about that you never found time for, but can now. Start to fit more of those activities into your day. Now you are free to eat those healthy meals your kids rejected, take the time for a long walk or bike ride, or just watch some guilty pleasure TV. Reach out to your own social network of friends and family.
Reconnect with your spouse.
The first two steps may seem like things to do on your own, but they are a great opportunity to check on your relationship with your partner as well. Couples often find out at this point how far apart they've grown. So it is important to start finding some common ground.
World renowned marriage therapist John Gottman, PhD, recommends creating a "love map," a place in the brain to keep details about your spouse's history, interests, fears, hopes and goals. Gottman encourages partners to add details to the map by asking questions and listening, as well as by turning to each other for support and encouragement. Those details help partners stay connected, better understand one another and show fondness toward each other.
If your lives have meandered in different directions, find the common threads to bring them back together. Carve out time to honor what you enjoy doing individually but also make time to do things together. You and your spouse are not the same people you were before you had kids, but can still find moments and opportunities of shared meaning. Honor each other as individuals by preserving the time you spend in the solo activities you each enjoy, but also schedule time for shared activities. Maybe these are things you did before kids, or maybe they are new interests you can explore together.
See change as an opportunity
The empty nest stage of life is the perfect time for you and your partner to rediscover yourselves beyond the role of parent. As with adjusting to any major life change, this takes time and patience. By focusing on what's good, exciting and new as well as rekindling what has been lost, becoming an empty nester becomes a beginning rather than an end.
If you are having ongoing relationship difficulties or would like to speak to a therapist about any issues, contact Maria Droste Access Center at 303-867-4600.
***Thank you to Maria Droste therapist, Joel Silverman, MA LPC, for contributions to this blog.***