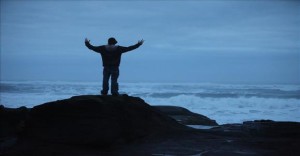 "Stop creating a life you need a vacation from. Instead, move to where you want to live, do what you want to do, start what you want to start, and create the life you want to live today. This isn't rehearsal people. This is YOUR life."
Dale Partridge
Summer is practically synonymous with "vacation" and for good reason.  Longer days, warmer temperatures and more time spent outdoors give summer an inherently relaxed vibe.  However, the pressure to schedule vacation at a prescribed time can take some of the joy out of the experience.  Places are more crowded and more expensive in prime season.  In addition, vacation often means being that much busier before and after to make up for the time you are away, not to mention the extra effort of planning, getting ready to go, and then dealing with re-entry upon your return.  All that extra stress can threaten to undo all the good of the trip.  
Still, for many of us, it's hard to think of vacations as anything but awesome.  They are our chance to get away, to recharge, to unwind ourselves from the day-to-day responsibilities that eventually take a toll on our physical and mental well-being.  But what if that trip to Belize wasn't a break from life? What if instead it was merely an extension of life?  What if you had a life you didn't need a break from at all?
If you Google "how to create a life you don't need a vacation from," you'll find lots of advice.  Most of it sounds perfect for either the millionaires ready to leave the rat race and settle down to a simpler life, or the twenty-somethings who haven't yet entrenched themselves in all the financial commitments that would keep them from grabbing a passport and a backpack and heading off to dig water wells in some far off land.  For most of us in the middle – raising kids, paying mortgages and sweating future college tuition payments while watching our retirement accounts dwindle – the idea of chucking everything to live a simpler, happier life can seem like a nice fantasy at best.  So what is the answer? 
For starters, don't dismiss all the I-just-quit-my-six-figure-career-and-I'm-so-much-happier stories as unattainable for mere mortals.  If you read closely, there is some good, actionable information there.  Here are a few examples:
"A journey of a thousand miles begins with a single step…
…Whether it's updating your resume, meeting with recruitment agents, looking at home study courses, budgeting your finances, or sitting down and setting some goals, the key is to make a start," writes Jess Stuart, former high-powered human resources professional, current health & wellness coach, speaker and author. (Stuart, n.d.)
Change can be simultaneously exciting and scary. Totally changing your life is a lot to take on all at once, but chances are, you don't need to change everything in order to be more fulfilled. The key is to find a place to start and have a plan to get you past that voice in your head that finds all the reasons not to change.  Pick the thing that will move you closest to where you'd like to be (new career, new living arrangement, less debt) and break it into manageable chunks that continue to move you forward.
"We all have a genius. We all have a hero inside all of us…
…It's our mission to activate it and live it fully," writes Mark Guay, entrepreneur, educator and writer.  (Guay, 2015)
In general, we start out thinking we're on the right path.  For many of us that means getting a job, buying a house, and starting a family. Then, somewhere along the way, whether we've gotten those things or not, we find ourselves working mainly to pay for a life we don't get to enjoy.  If we're not making enough, we're always struggling to keep up, thinking if we had more we'd be happy.  If we're paid a lot and have all that "more," we may still be unhappy, and unsure why.  Activating the hero inside doesn't mean being more than you are, it means being closer to who you truly are.  If you have been trying to live up to other people's (family's, friends', society's) ideas of what happiness looks like, it could be time to figure out what your true ideas of happiness are, and what's stopping you from achieving them. 
"… most of us don't just want world travel or adventure
– we want many other things like a job we love, the feeling that time spent has been worthwhile, and an exciting, not-at-all-mediocre life. Your problems or gripes with society aren't magically going to disappear because you did," writes Christopher Rivas, founder of the website LifestyleDezine.com, about his frustration with people who leave their old lives to travel, but then pick up right where they left off when they return without changing anything about themselves or what they left in the first place. (Rivas, 2014)
Changing your life without a purpose or understanding of why you want to change won't have much of an impact on your happiness.  It's easy to fall into the trap of "if I just fix this one thing everything will be great" and then do something like quit your job, get married, have a baby, or move to a new city in the hopes of finally having that elusive "thing" that will surely make your life work.  Without understanding the underlying cause of your dissatisfaction, however, that search could be endless.  That new house, car, relationship, etc. will feel amazing for a while, but eventually you realize that you haven't changed what really matters, and something is still missing. 
Therapy can be a path to that fulfilled life
Laura Wilson, MA, MFT, explains that "most people seek out psychotherapy when they recognize that they have a problem or a lingering unhappiness that they can't resolve on their own… [They look] to the therapist to help them change [their] pattern of thinking or interacting." She adds that psychotherapy can be beneficial in many ways, including:
Overcoming painful past experiences

Gaining skills to cope with depression, anxiety or other mental health conditions

Dealing with chronic illness or a disability

Developing and maintaining healthy relationships

Managing work or other stress

Overcoming addictive behaviors, eating disorders, personality disorders

Getting through a major life crisis
(Wilson, 2014)
All of these issues get at the root of underlying unhappiness and unease.  They all contribute to the complications of daily life from which we all seek a break.  Learning to recognize their real causes and gaining the skills and tools to work through them can be a great way to start building that life you don't need to escape. Having a resource to guide you on the path to honing those skills might make that building process go more smoothly. Any one of our compassionate, welcoming therapists could help you get started building that life today. Contact the Access Center at 303-867-4600 for more information.

Sources:
Stuart, J. (n.d.) Imagine Living a Life You Don't Need to Escape From. Tiny Buddha. Retrieved on June 28, 2016, from: http://tinybuddha.com/blog/imagine-living-a-life-you-dont-need-to-escape-from/
Guay, M. (2015) 5 Steps to Setting Up a Life You Don't Need to Escape From. Elephant Journal. Retrieved on June 28, 2016, from: http://tinybuddha.com/blog/imagine-living-a-life-you-dont-need-to-escape-from/
Rivas, C. (2014) 5 Reasons to Creat a Life You Don't Want to Escape From. LifestyleDezine. Retrieved on June 28, 2016, from: http://lifestyledezine.com/5-reasons-to-create-a-life-you-dont-want-to-escape-from/
Wilson, L. (2014) Using Psychotherapy to Improve Your Quality of Life. my well-being presented by Humana. Retrieved on June 28, 2016, from: http://www.mywell-being.com/play/learn/using-psychotherapy-improve-your-quality-life